Opskriften på juletræet er fundet på rito.dk

Til selve træet har jeg brug 2 nøgler
Mayflower Cotton 8/4 Junior 128 Flaskegrøn hæklet på nål 3½

Til stjernen har jeg brug Lammy Lurex 02 Guld hæklet på nål 2½
Mit træ er blevet 16 cm højt og 12 cm bredt.
Jeg tror, at det vil passe perfekt til et nisselandskab. Jeg har bare ikke lige fået hæklet mig nogen nisser endnu, men det kommer nok en dag.

Lidt info til opskriften:
Når man laver stjernen, hækler man to stjerner, som man så skal hækle sammen.
I opskriften er stjernen hæklet i gult bomuldsgarn, men jeg syntes stjernen skulle være i guld, og derfor har jeg brugt effektgarn, det er bare ikke så nemt at hækle i som bolduldgarn er. Så derfor har jeg ikke hæklet de to stjerner sammen, jeg har syet dem sammen.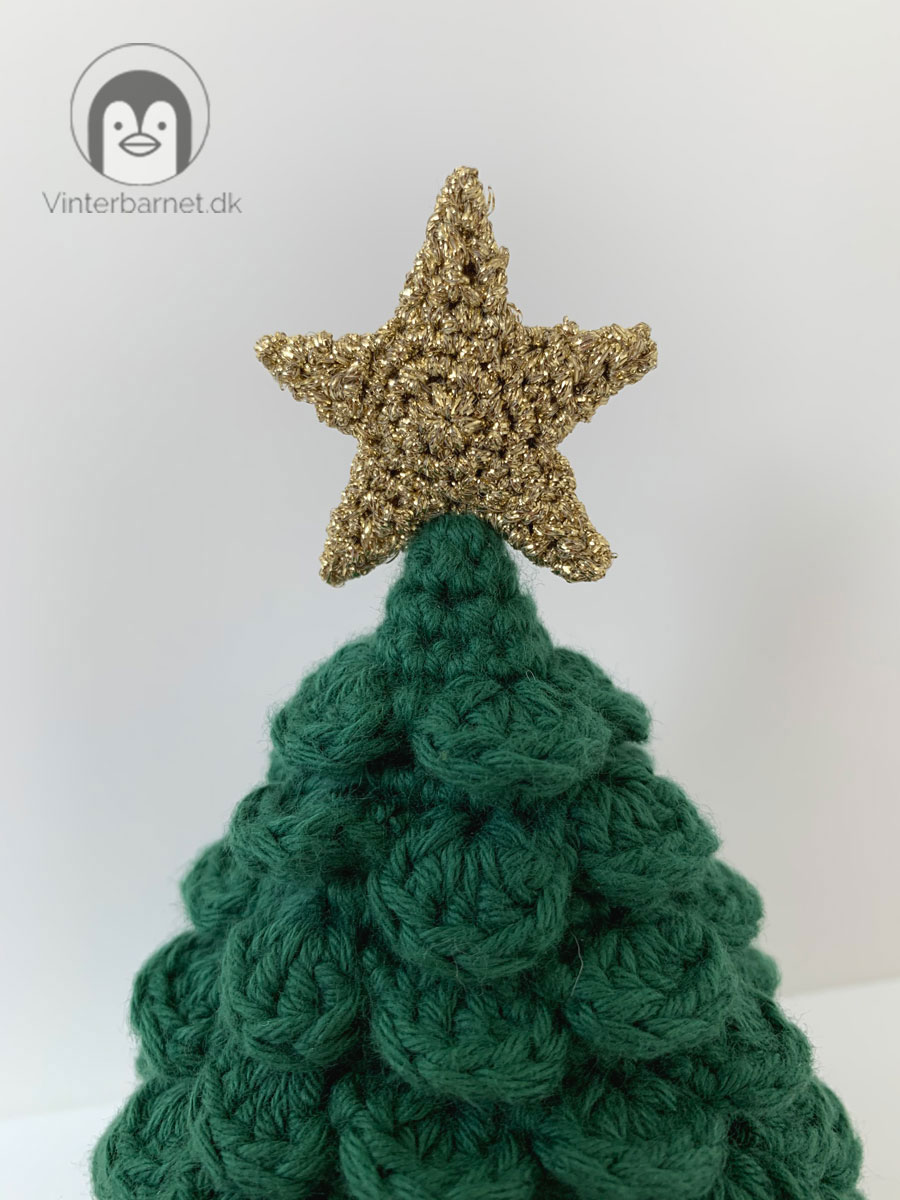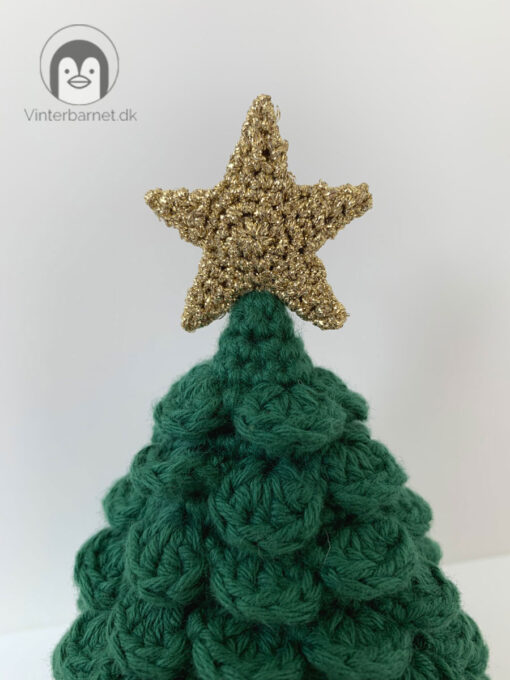 Blogindlægget indeholder affilierede links.